VA Electricals Pune engaged in Design, Manufacture and Supply of Industrial Three phase and single phase Transformers Input Chokes, Output Chokes, Current Transformers, Constant Voltage/Variable Voltage Transformers, Reactors with Burning Desire to Give Best Quality and Timely Delivery. The Owner Mr. Amit Chougule Has 10 years Experience in Design & Manufacturing of Transformers meeting National and International Standards. From the beginning company has recorded consistent and impressive growth. We are supplying Transformers and Chokes of varying capacities to the number of reputed Industries and Multinational Companies.
VA Electricals Pune has a well-equipped manufacturing facility admeasuring 3000 sq. fit & supported by dedicated team of technicians and skilled workmen assure quality output.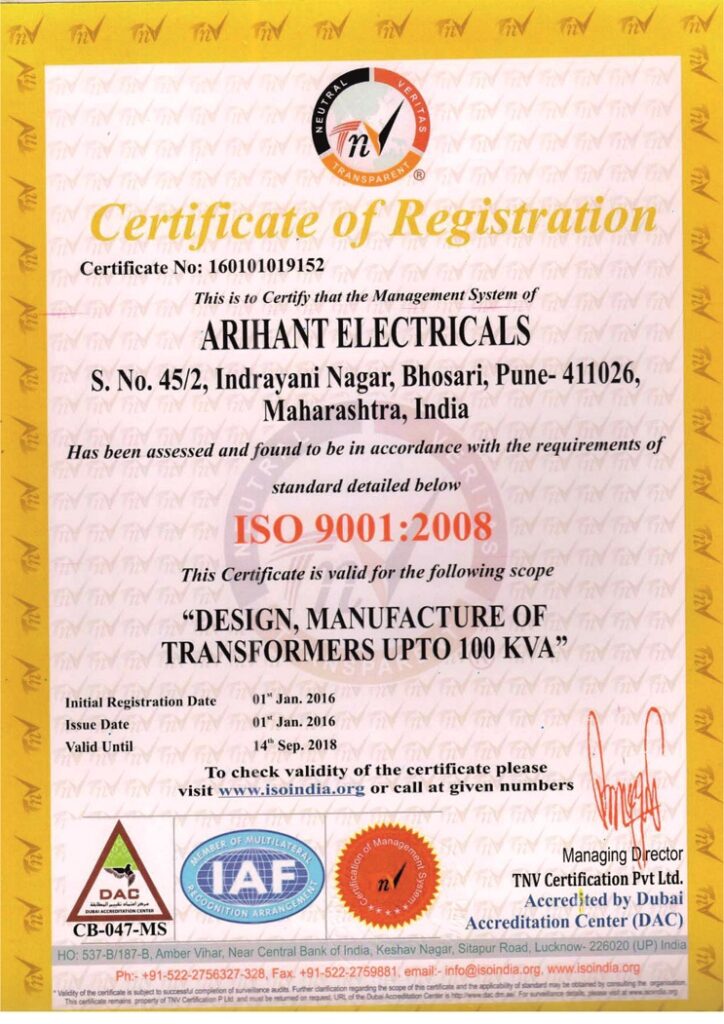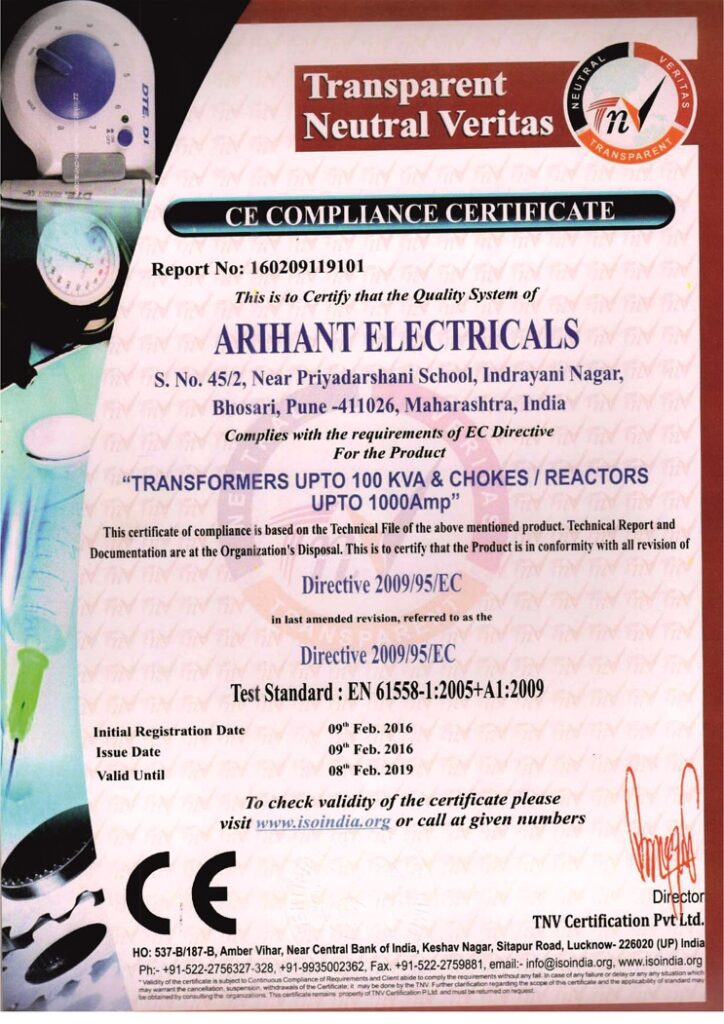 VA Electricals emphasis on expertise, safety, systems, product quality and delivery performance, so that we achieve a competitive edge and leadership in the markets we serve. VA Electricals has set up a complete quality management system to offer the best customer satisfaction. VA Electricals has been a world-class producer of high-performance transformers, Double Wound Control Transformer, Step down Transformer, Step up Transformer, Isolation Transformer, Multi – Tapping's Transformer, Auto Transformer, Input Output Choke, Reactors and Current Transformer. The key principle of our work with clients is speaking the same language as them. We are able to translate our client's requirements into quality product solution adroitly; the end result is that we deliver optimal solutions within the stipulated time frame.
If you have any questions, just fill in the contact form, and we will answer you shortly. If you are living nearby, come visit our office.